workshops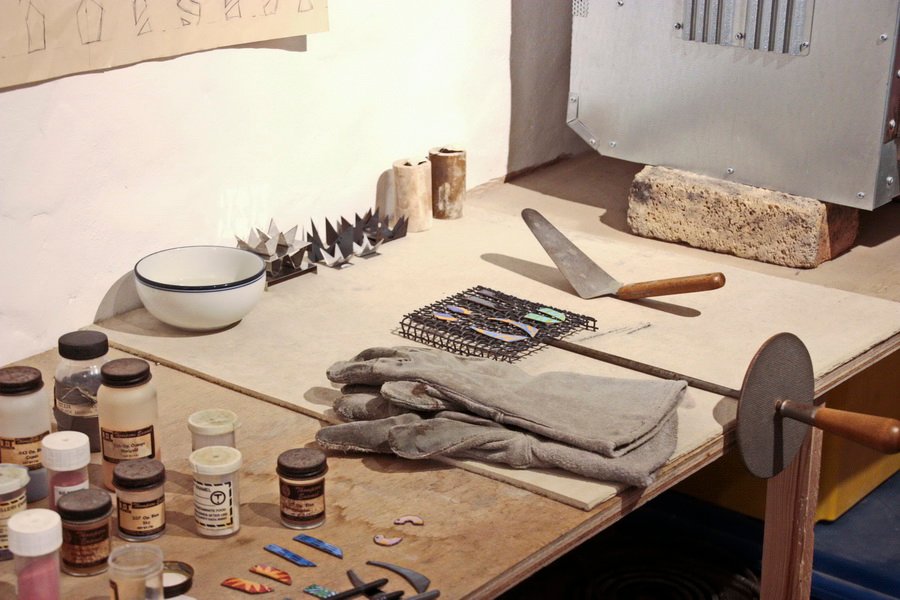 One Day enamel workshop
workshop
enamel on copper 
£ 90.00 per person 
full day: 10am to 4pm (with an hour lunch break)                                                                                           
Dates are flexible to suit your needs, so feel free to contact me to discuss.
This workshop is for beginners who want to experiment with different enamelling techniques in a relaxed and informal atmosphere
A maximum of 2 people, individual attention is assured.
About the workshop
Following an introduction to enamelling Savannah will demonstrate some basic techniques. After experimenting with materials, colours and designs you can choose from a variety of copper shapes to create a pendant, a pair of earrings or a small panel.
Techniques covered in this workshop include:
Learning about the kiln
Health and safety of working with a kiln and your materials
Preparing metal for enamelling
Using firescale
Sifting, sgraffito, and stencilling
All materials are included in the fee for this workshop.  Just bring your design ideas, sketches or pictures to inform your creative exploration.
This workshop is being held at wickedimp studio, 8a Tregenna Hill, St Ives, Cornwall, TR26 1SE
Interested?  Get in touch at wickedimpdesigns@googlemail..com   
T: 07860 111 616 or drop by the studio from Monday to Saturday to have a chat.